Qualified supplier of electric power
Estrategia en Energía Eléctrica (e3) is a qualified supplier of electric power. e3 makes a complex market accessible to generators and energy consumers.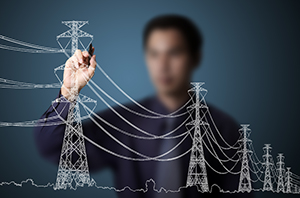 Enabling qualified consumers to participate in the power market.
Predictable and stable energy pricing simplifies financial planning .
Choice of energy source that reflects your interests
Functions
e3 analyzes Generator's characteristics, such as: capacity, geographic location, etc.
e3 manages dispatch and market participation in order to match generator and consumer needs
e3's diversified customer pool enables generators to sell their energy under optimal conditions.